The average farm animal lives only for a certain number of years. Do you know which ones? Knowing how long goats live or how long pigs and chickens live on average is important to know before investing in them.
As a homesteader, investing in your homestead, growing your farm by raising poultry is one of the best you can make. Anyone that is self-sufficient, will be raising their own animals for food.
In this guide, we're going to cover how long animals live on average so you can know before investing in them. You don't want any surprises when raising animals.
Cats
Dogs
Goats
Pigs
Chickens
Rabbits
Horses
Sheep
Cattle
Cows
Ducks
Wild Turkey
Let's start with the two most common animals that people spend time with, cats and dogs.
Cats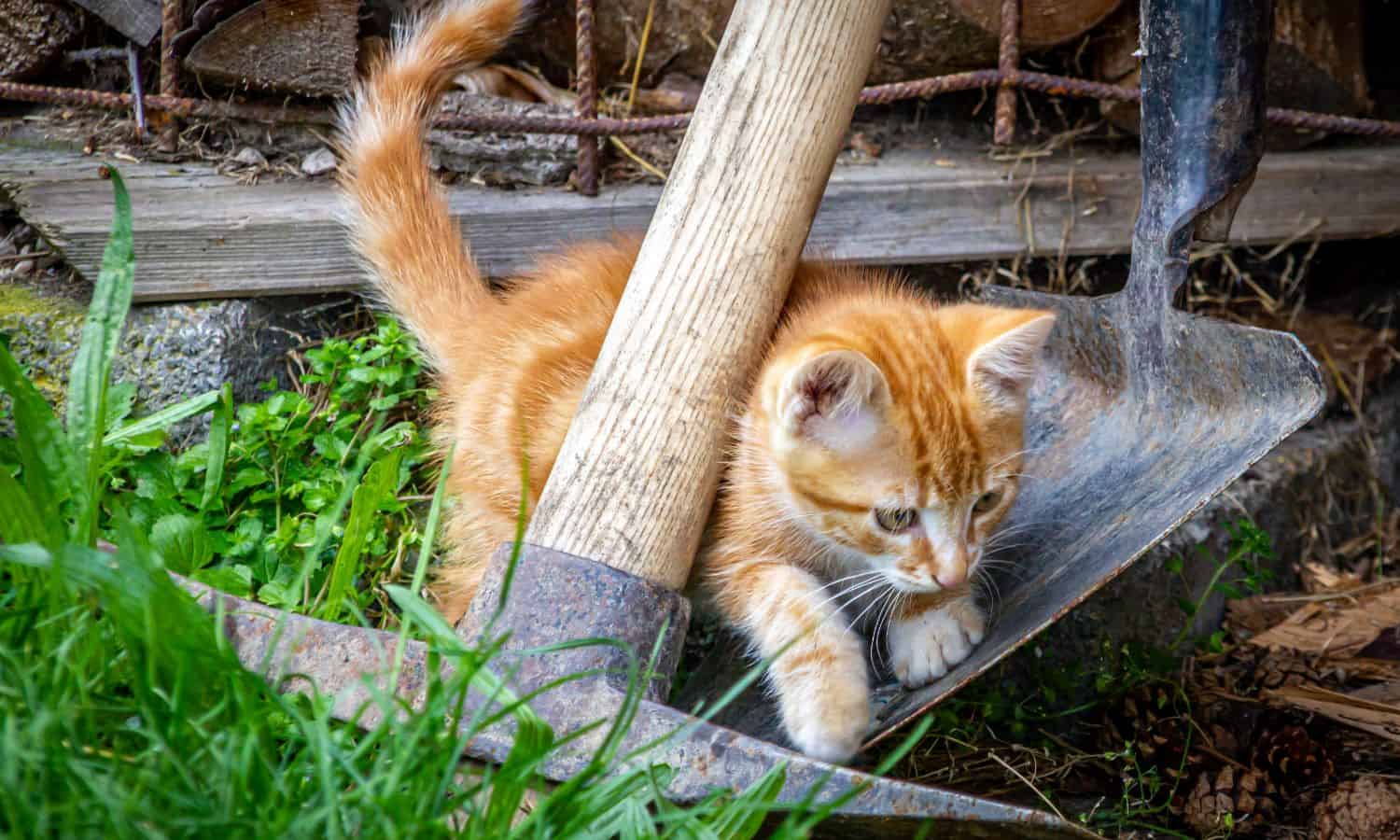 The Average Lifespan Of Cats
The average life span of domestic cats is around 15 years. However, factors such as health, maintenance, and environment also affect the longevity of a cat's life.
Cats are useful for homesteaders
Cats And Humans: A Long Time Relationship
The history of cats and humans dates back to 7500 B.C. It was when the first domestic cats (Felis catus) were welcomed into the households of ancient civilizations in the Near East.
It was said that all domesticated cats are descendants of the wildcat in the Middle East, with scientific name Felis Sylvestris.
The Egyptians have revered cats for many years. In fact, a cat cemetery with around 300,000 mummified cats is situated in Beni-Hassan. Also, it was said that the death sentence could be imposed on someone who kills a cat in Egypt.
The Romans also have high regard for cats, which to them symbolizes liberty. At present, these domestic animals are considered superstars. Even if they've become truly popular for their fluffiness and fine demeanor, cats also serve other important purposes.
How Cats Can Be Helpful
The domestication of cats was around the time when ancient civilizations were already practicing agriculture and had begun settling down.
The primary purpose of domestic cats back then was to catch mice, which looted in grain storages. It was like hitting two birds with one stone: the people were happy about the pest control and the cats were happy about the frequency of prey.
In Ancient Rome, cats were very helpful in protecting significant manuscripts from rodent damage.
All cats, both domestic and wild, are natural hunters. They are very good at stalking and killing their prey with their sharp teeth and claws. They hunt well in the dark and have sharp sight and hearing senses.
Most of all, cats are flexible, agile, adaptable, and have a great sense of balance.
At the farm, cats can be very useful in eliminating pests like rodents and some insects. Their presence wards off pests, leaving your crops and food storages intact and secure.
Further Reading on Raising Cats:
Dogs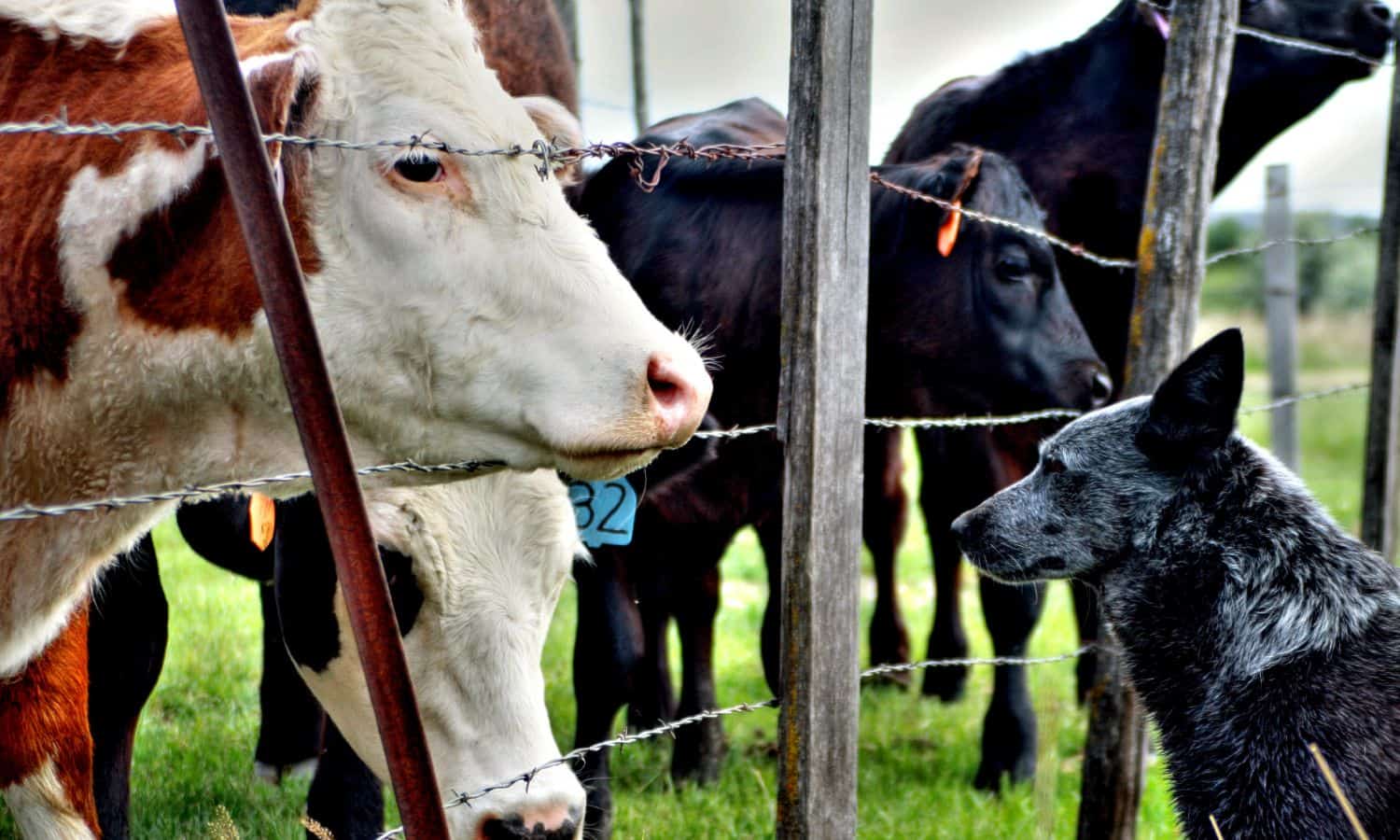 Dogs can be helpful on the farm or homestead for help with controlling other animals. It would depend on the breed of course, but some breeds are used to help control herding and migration of certain groups of livestock.
They are used for moving around cattle, which is the most common.
The Average Lifespan Of Dogs
The average lifespan of domestic dogs varies depending on breed and size. The average life expectancy of Border Collie is 13 years, the Miniature Schnauzer is 12 years, the German Shepherd is 10 years, and the Great Pyrenees is 9 years.
In terms of the lifespan of dogs. The average lifespan of dogs is
The Unwavering Loyalty Of Dogs
Dogs, our four-legged best friends, have been living in a harmonious relationship with us for 20,000 to 40,000 years now. The National Geographic even regarded dogs as the first-ever tame animals.
It is said that both domestic and wild dogs have descended from wolves. Although a lot of tamers, domestic dogs (Canis familiaris) have the same basic set of qualities and behaviors as its wild relatives.
Out of all the animals in the world, dogs are the kings of loyalty. They have been with us at home, in our farms, our workplaces, and other essential locations.
Whatever the breed, shape, or size, dogs will always be our partners and our best friends. After all, they have been helping us in a ton of different ways, therefore making our lives easier.
Dogs Helping Us In Various Ways
Since dogs are related to foxes, wolves, and jackals, they have varying behaviors and characteristics. Domestic dogs are generally territorial, burrowing, sociable, and intelligent animals.
Domesticated dogs are very helpful and significant in our lives. They provide great companionship, reduce stress, and assist in various duties such as hunting, guarding herding, and security.
In the farm, dogs can be great for herding and guarding various livestock and poultry animals. They can protect the farm territory and ward off the animal and human intruders. They can also hunt the usual farm pests and therefore protect your crops and storages.
The best breeds that can be used as farm dogs are Border Collie, Standard Schnauzer, German Shepherd, and Great Pyrenees.
Further Reading on Raising Dogs:
Goats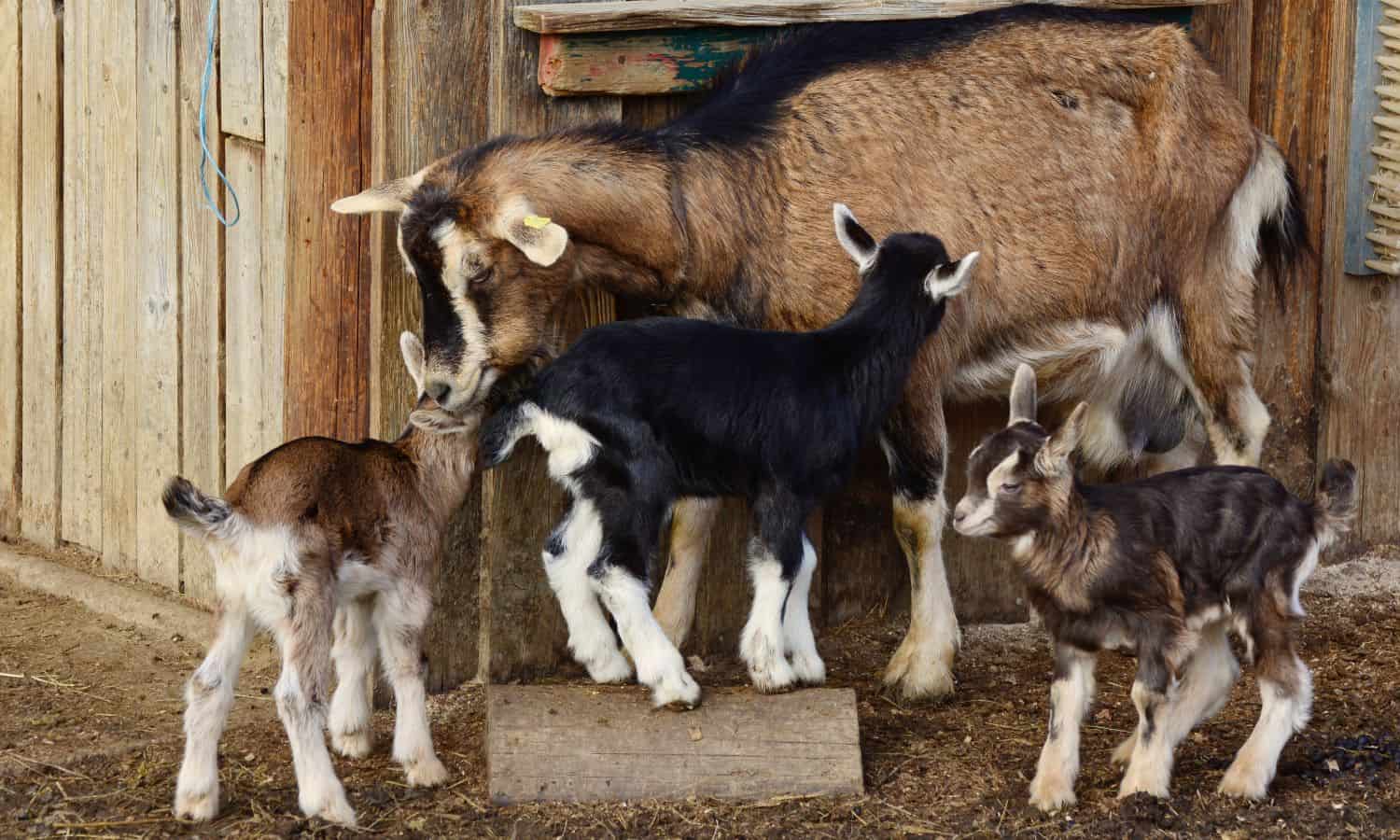 Goats are the cleanliest of all animals and livestock you can choose to raise on your homestead.
The Average Lifespan of Goats
The average lifespan of goats is 8 to 12 years. However, there are a few cases when some goats can live for over 15 years. Also, their lifespan can vary according to breed, environment, health, and maintenance.
The Unusual Charm Of Goats
Did you know that among the many livestock animals, goats are considered the cleanliest? Goats are very picky with their food and they will only choose food that is clean and delicious.
There are two kinds of goats: domestic goats (Capra hircus) and mountain goats (Oreamnos americanus). Both types belong to the Bovidae family. Zooming into domestic goats, the Smithsonian Institution found that there are around 200 breeds of this type of goats. This means that farm goats vary in size, shape, and color. The Anglo-Nubian goat is one of the largest goats and it can weigh up to 113 kilograms (250 pounds). Meanwhile, the Nigerian dwarf goat is among the smallest breeds and it can weigh up to 9 kilograms (20 pounds).
The charm of goats comes from its two distinct characteristics: (1) being cleanly and (2) being sociable. Domestic goats are herbivores, which means they only eat clean grass and other types of vegetation. Moreover, goats generally live in herds and they could get depressed if they are separated from their group.
How Useful Goats Can Be
Goats are very useful in farming as well as for consumption. They help in controlling the overgrowth of grasses and vegetation because those are their primary food. Also, their manure is highly beneficial for keeping the soil of your farm fertile and viable.
In terms of consumption, goat's milk is consumed by many people around the world more than any other animal's milk. Moreover, goat meat, which is called cabrito or chevon, is also consumed on a global scale.
Further Reading on Raising Goats:
Pigs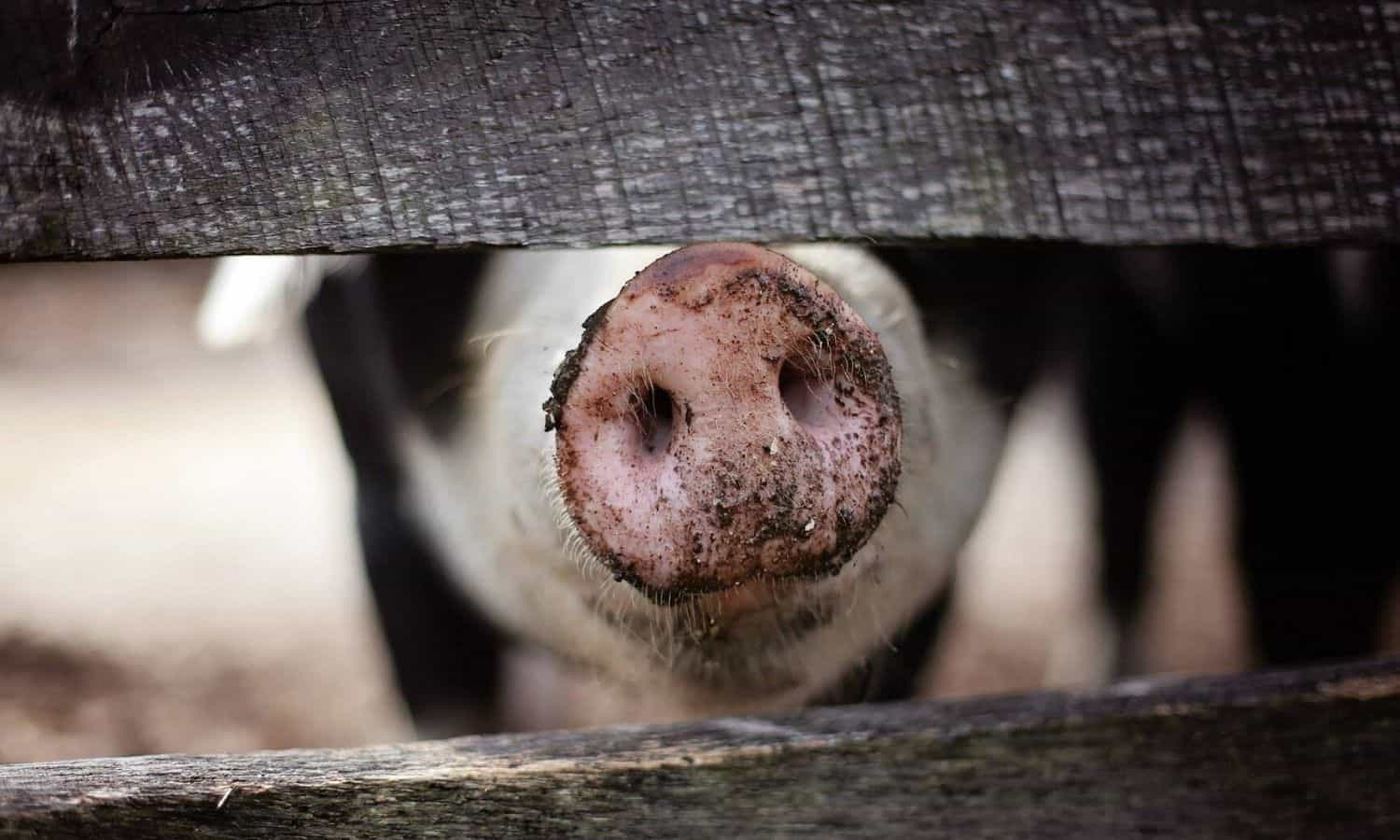 Pigs, believe it or not, are some of the smartest animals you can have.
The Average Lifespan Of Pigs
The average lifespan of pigs is 15 to 20 years, especially if they are sustained well. This is quite far in comparison to that of wild pigs with an average life expectancy of 4 to 8 years.
Did You Know That Pigs Are Smart?
It may sound a bit surprising, but yes, pigs are intelligent animals. Four Paws in the US even stated that the intelligence of pigs can sometimes surpass that of some dogs, young human children, and primates.
Pigs belong to the Suidae family and its relatives are pygmy hogs, warthogs, and wild boars. It is said that pigs are among the first domesticated animals and it happened 9,000 years ago in ancient Turkey and China. Moreover, the Smithsonian magazine stated that domestic pigs arrived in Europe 7,500 years ago.
Pigs are considered smart animals because of the following qualities. First, in their natural state, pigs are clean and they live and feed far away from their toilet (which is a very contrasting situation when pigs are commercially produced). Second, they can be trained easily and some can learn their names when they're just a few weeks old.
Third, they are highly sociable animals, which effectively communicate using their unique and loud grunts. Lastly, the memory of pigs is excellent because they can remember objects and things for several years.
How Pigs Can Be Useful
Pigs are omnivores and this means that they eat vegetation, fruits, and meat of smaller animals such as rodents and reptiles. Moreover, domestic pigs are usually fed with barley, wheat, corn, soy, or the so-called "slop", which contains fruit rinds, leftovers, and vegetable peels. Therefore, pigs are very useful in the sustainable consumption of edible wastes and pests on the farm.
Pigs are stout animals that can weigh up to 300 kilograms (700 pounds). However, domestic pigs are usually reared to be heavier so that they can serve a multitude of purposes. They are raised to provide essential products such as pork meat, lard or pork oil, fertilizer, glue, leather, and medicines.
Further Reading on Raising Pigs:
Chickens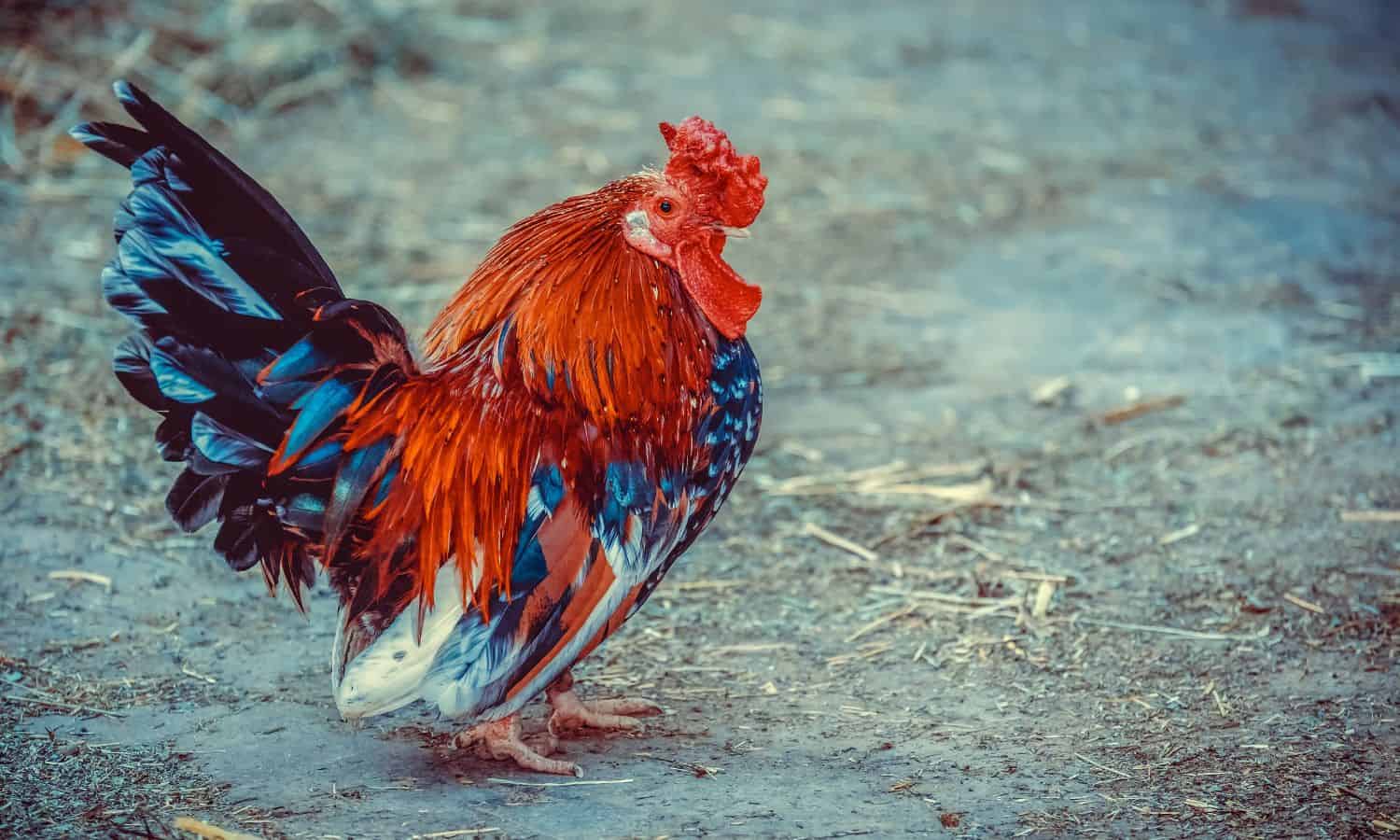 The Average Lifespan Of Chickens
The average lifespan of chickens, especially when domesticated, is 7 to 10 years. However, some are reported to live for as long as two decades.
The Global Popularity Of Chickens
Chickens (Gallus gallus) are probably one of the most popular animals in the entire world today. Children and people of all ages are fond of chickens due to their quick demeanor, unique squawking and clucking, and of course, delicious eggs and meat.
Domesticated chickens (Gallus domesticus) are descendants of the wild red jungle fowl found in India. All of the chicken breeds almost look the same with squat stature, round body, thick feathers, thin legs, and small pointy beaks. It is said that chickens were first domesticated around 7,000 to 8,000 years ago. The primary reasons for domesticating chickens back then were for bird fighting and for religious purposes.
Male chickens are usually called rooster and they are often taller with flowing tails, bigger colorful feathers, and striking red flesh on their heads and faces. Meanwhile, hens or female chickens are usually smaller with short tails and smaller, less distinct feathers. A newly hatched chicken is called a chick.
Even if chickens cannot fly in a long sustained manner, they are still known as birds. Due to their popularity and economic uses, chickens outnumber all the other birds in the world.
How Useful Are Chickens?
Since chickens are omnivores, they eat seeds, young mice, insects, and lizards. Therefore, they can also be very useful in controlling pests in the farm.
Most importantly, chickens are raised for their eggs and meat. Chicken eggs are the most popular edible eggs in the world, with duck eggs next to the throne. Moreover, chicken meat is said to be a healthier source of protein as compared to other meat sources. Its meat, along with pork, is very popular in restaurants and households.
Meanwhile, roosters are raised for breeding and sometimes for sport (cockfighting).
Further Reading on Raising Chickens:
Rabbits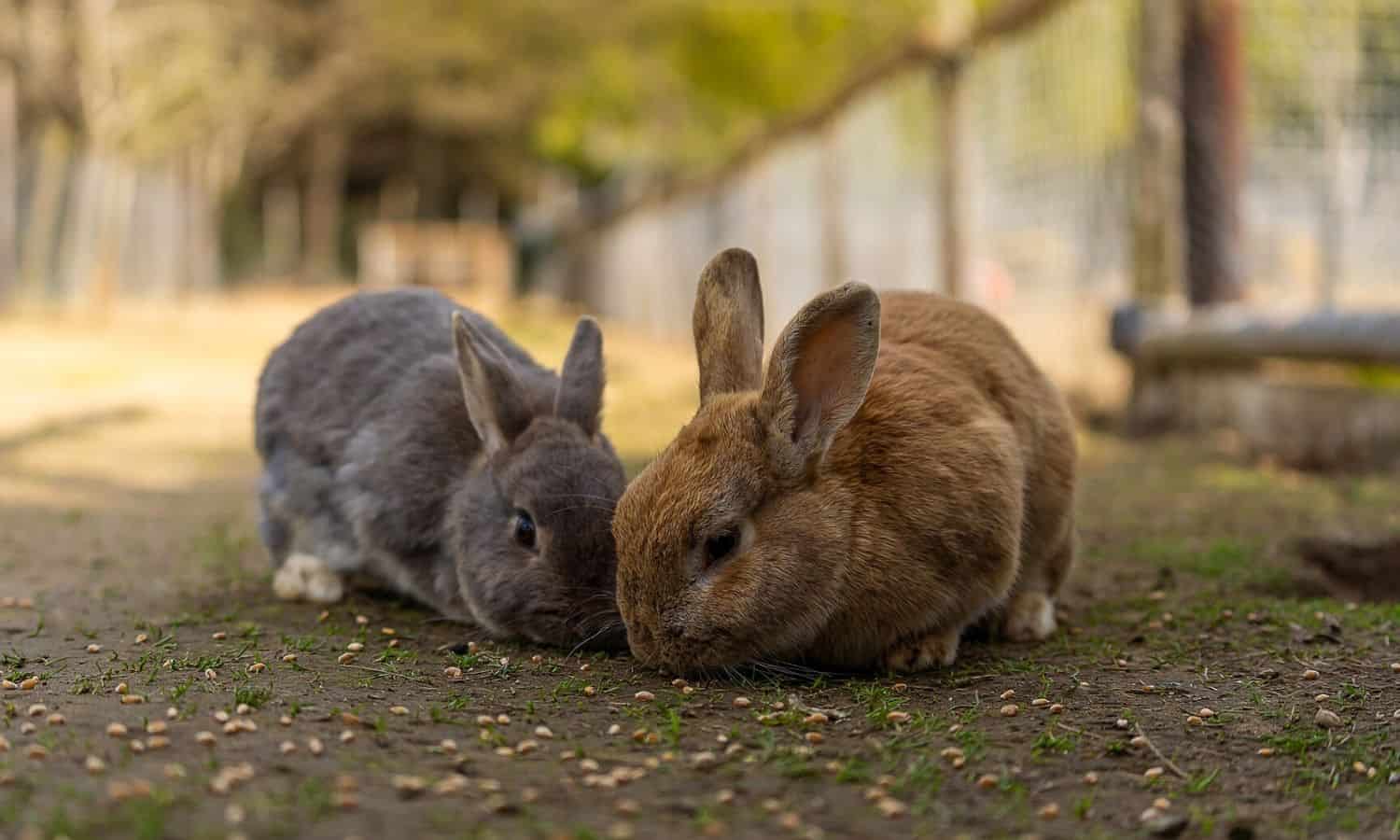 Rabbits Are Beyond Their Fluffiness (And Cuteness)
Nowadays, rabbits are popularized by media in many ways. They are in children's cartoon shows, comics and illustration books, and clothing, and other merchandise. The main reasons behind their stardom are their cuteness and aura of innocence. But beyond these superficial factors, rabbits are very useful animals with several purposes and benefits.
Rabbits are small animals with distinctive long ears, whiskers, and fluffy fur. It is said that rabbits (Oryctolagus cuniculus) have over 30 species living in different types of environments around the globe. Its close relatives are the hares, which also belong to the Leporidae family.
These fur animals are known for their aggressive habit of reproduction, with three to four times of breeding annually. The Animal Diversity Web stated that this is due to the rarity of baby rabbits to reach their one year. Hence, the adult ones are mating more to make sure that more rabbits can survive and live.
Moreover, rabbits are highly sociable and they thrive in colonies. Since they are small and prone to getting killed by predators, they take the opportunity to find food during dawn and dusk.
How Rabbits Can Be Useful In The Farm
Since rabbits are small, they are very easy and cheap to sustain. A female rabbit can have two to eight offspring every mating season. Moreover, rabbits are quiet animals and this means that they do not give their owners any noise distractions.
Rabbits are raised for their meat, fiber, and fertilizer from manure. Their meat is nutritious, tasty, and easily digested. Moreover, they are herbivores. They eat grass, seeds, plants, vegetation, and some plant-based kitchen wastes. This makes farming and production of rabbits very easy, sustainable, and cost-effective.
The Average Lifespan Of Rabbits
The average lifespan of domesticated rabbits is 8 to 12 years due to proper care and maintenance. This is very far from the one to two years' life expectancy of wild rabbits, which are exposed to predators, diseases, and hunger.
Further Reading on Raising Rabbits:
Horses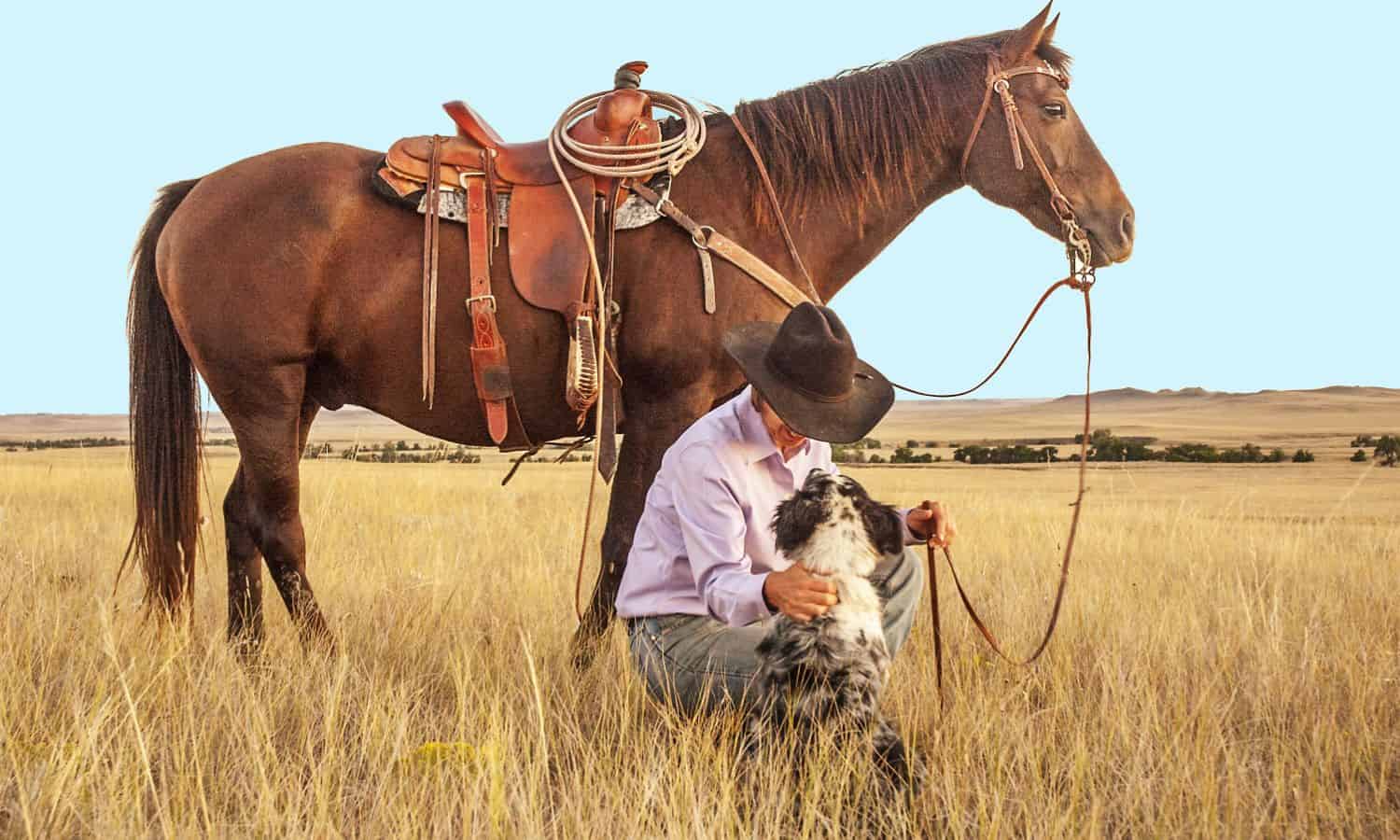 Why Horses Are Much Revered
Horses are symbols of power and freedom. These, along with their beauty and aura, are the main reasons why horses are loved and revered. Indeed, anywhere in the world, horses are perceived as precious animals (and friends).
Horses, with the scientific name Equus caballus, are herbivores with a single species and a variety of breeds. The typical height of horses at the shoulders is 30 to 69 inches. Its color and weight also vary depending on the breed, but in general, horses can weigh from 120 pounds to a whopping 2,200 pounds.
Their size, shape, and stature are the main reasons for their attractiveness. In the entire world, there are more domestic horses than the wild ones. Moreover, it was said that horses were first domesticated around 5,500 years ago.
Because of their majestic charm, horses have become the center of priced possessions back in the early times. In Ancient Greece, horses are considered status symbols. Moreover, horses would always accompany kings, leaders, and other important figures in the early history of mankind.
How Horses Can Be Very Useful In the Farm
During ancient times, horses were hunted for their meat. However, people realized that with their strength, size, and intelligence, horses are far more valuable when alive.
They are great farm animals because they can help in plowing the field and in drawing or carrying heavy loads of goods and crops. Moreover, they can help in hunting and herding other farm animals. Horses can also be a means of transportation (with lesser carbon footprint). Finally, they can help in controlling the overgrowth of vegetation because the grass is their primary food.
Apart from its economic uses, horses have also been significant in ancient battles and in sports and recreation.
The Average Lifespan Of Horses
The average lifespan of horses, especially when maintained well, is over 25 years. Moreover, horses that reach 30 years old and above are not entirely rare.
Further Reading on Raising Horses:
Sheep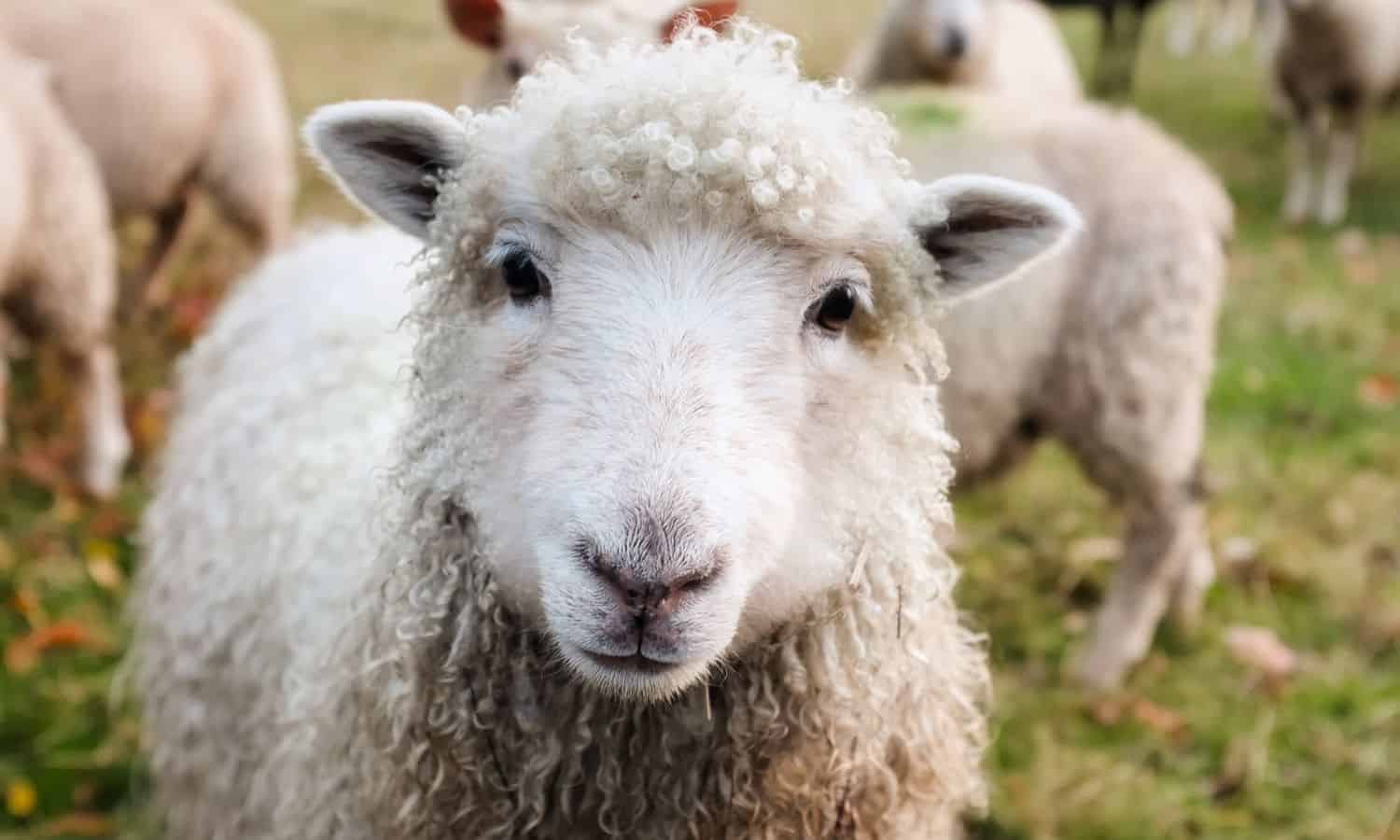 Why Sheep Are Unique
Did you know that the wool of the sheep will grow forever? Also, did you know that they are sociable only with sheep of their own gender? These are just some fun facts that make sheep truly unique from other animals.
The domestic sheep, with the scientific name Ovis aries, has over 10,000 breeds. They are related to goats, cattle, antelopes, and muskoxen. Just like them, sheep have hooves and are ruminants, which means they have multiple chambers for digestion.
Another distinctive quality of sheep and its close relatives are their rectangular pupils, which help them see from 270 to 320 degrees. This wide perception helps them in detecting predators easily.
It was said that the domestication of sheep began in 5000 BCE in Central Asia, Europe, and the Middle East. Today, the top producers of sheep are the US, China, New Zealand, Australia, India, South Africa, Turkey, and Argentina (in no particular order).
The female sheep is called ewe and the male one is called buck or ram. Meanwhile, a young sheep is referred to as a lamb.
The Main Uses Of Sheep
Domestic sheep are raised for their meat, milk, skin, and fleece or wool. A single year of fleece growth can weigh up to 8 pounds. Lamb meat is a great source of minerals and vitamins. Its milk is also popularly used to produce gourmet cheese.
Sheep are herbivorous, which means that they consume grass, seeds, and plants. This characteristic can help in controlling the growth of weeds and vegetation on the farm.
The Average Lifespan Of Sheep
The average lifespan of sheep is the same as that of large dog breeds, which is 10 to 12 years. However, some breeds tend to live longer like Merino. The oldest sheep ever recorded in the Guinness Book of World Records was a 23-year old Merino.
Further Reading on Raising Sheep:
Cattle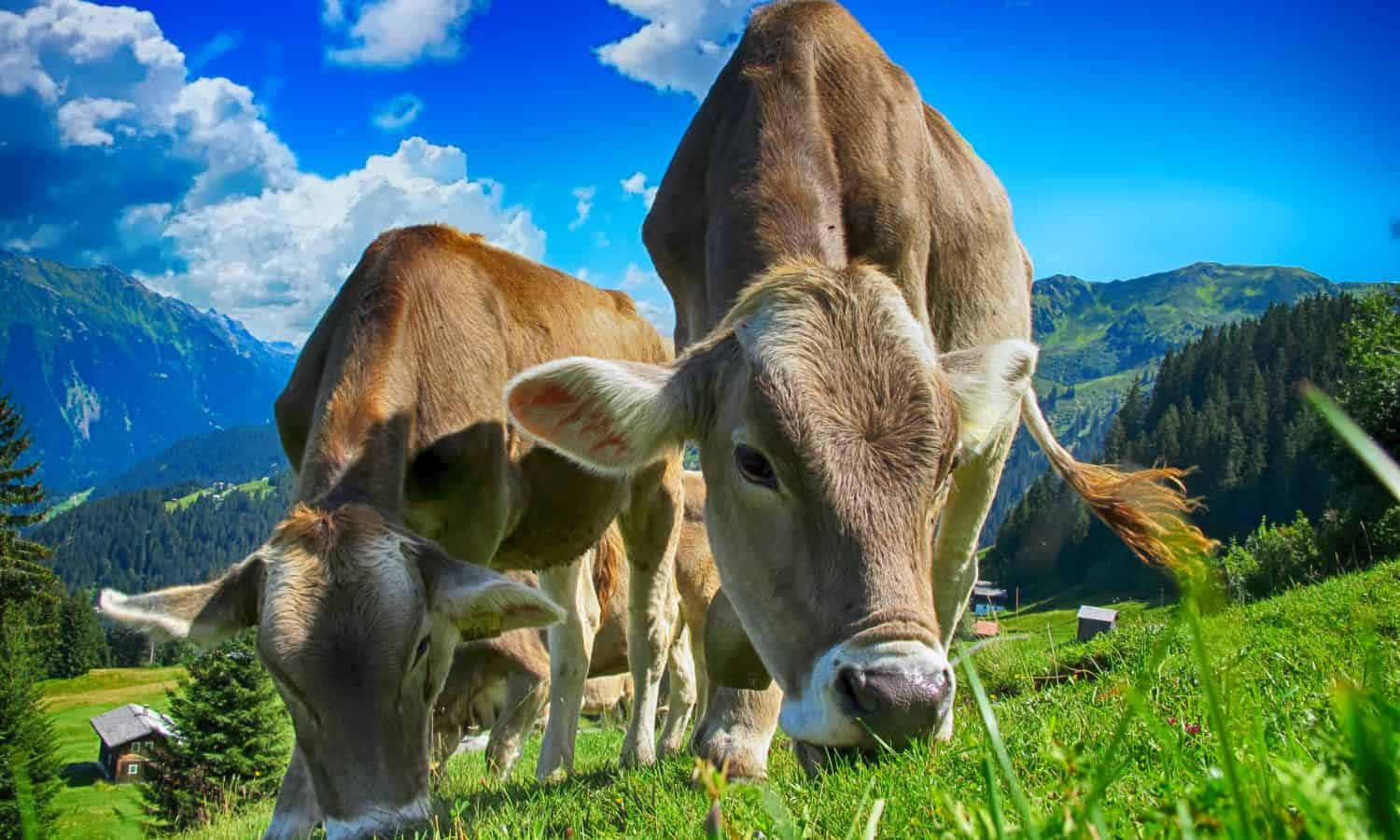 The Average Lifespan Of Cattle
The average lifespan of cattle is 18 to 22 years. However, it still depends on their health, maintenance, environment, and purpose.
A Short History Of Cattle
It was back in 6,500 BC when cattle were first domesticated in the Near East and in Turkey. From there, cattle cultivation had spread around the world, making cattle one of the most important livestock animals to date. Cattle, with the scientific name Bos taurus, is the collective term used for cows and bulls.
The young female cattle is called heifer calf and when it matures, it is then called a cow. Meanwhile, the young male is called a bull calf, and if it's still intact, it becomes a bull. If the bull calf is castrated, it becomes a steer and grows into an ox. On average, a mature cow usually weighs 360 to 1,100 kilograms and the mature bull weighs 450 to 1,800 kilograms.
There are two types of cattle breeds: dairy and beef. The famous dairy cattle breeds include Ayrshire, Brown Swiss, Guernsey, Holstein-Friesian, Jersey, Milking Shorthorn, and Red Poll. The popular beef cattle breeds include Angus, Beef Master, Belgian Blue, Belted Galloway, Brahman or Zebu, Brangus, Charolais, Chianina, Hereford, Limousin, Normande, Polled Hereford, Santa Gertrudis, Shorthorn or Durham, and Simmental.
The Three Main Purpose Of Cattle In The Farm
Cattle are widely known as livestock animals. In the early times, domestic cattle served three main purposes: milk, meat, and labor, or draft. However, today, their draft purpose in farms is more fulfilled by horses. Currently, they either serve a single purpose (milk or meat) or a dual-purpose (milk and meat).
Since cattle are also herbivorous, they only eat vegetation. This means that they can aid in the control of weed and grass growth on the farm. Moreover, cattle dung can be used as a rich fertilizer.
Further Reading on Raising Cattle:
Cows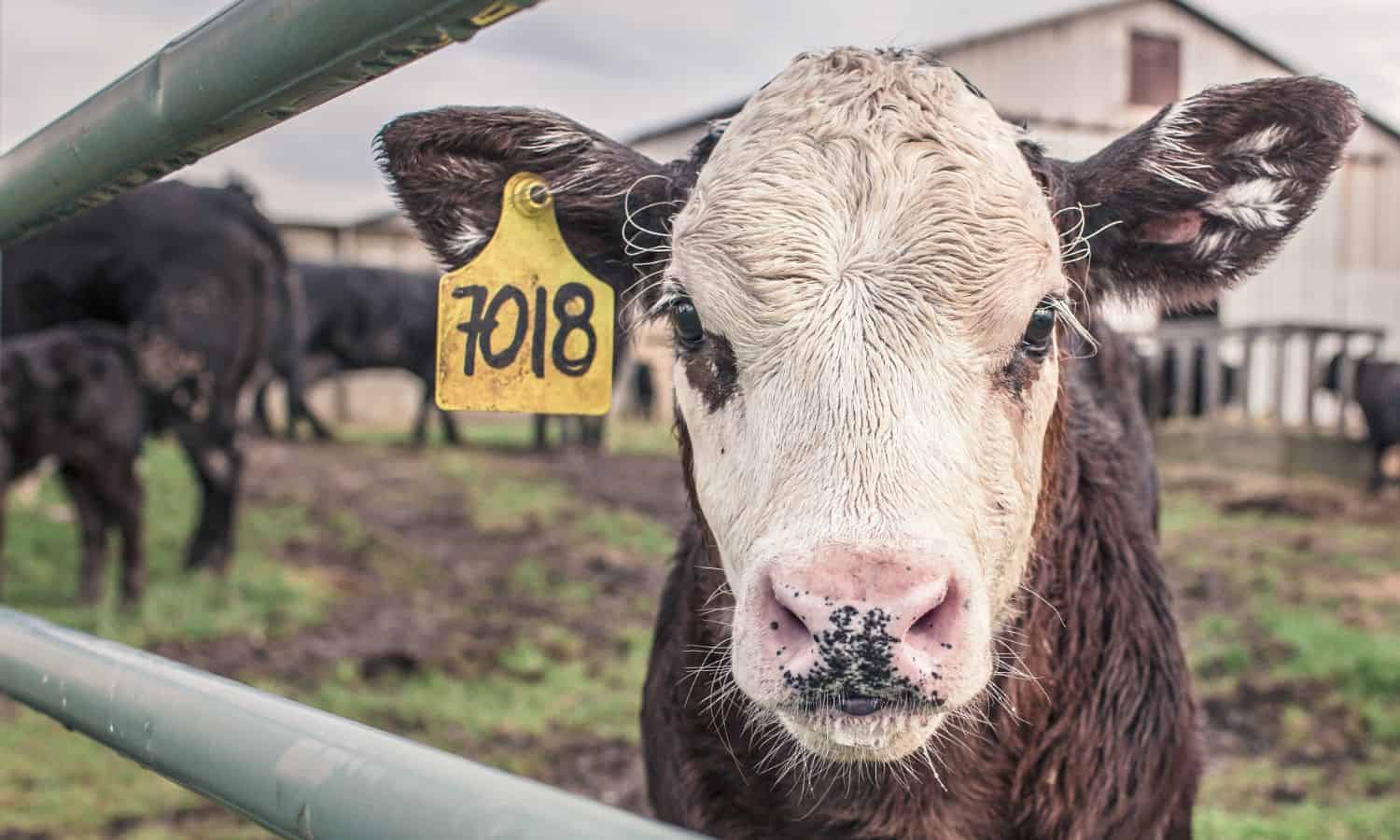 What's a farm without cows? Cows are one of the most, if not the most common animal to raise for livestock on your homestead. And for good reason.
They produce an abundance of food like milk and meat.
The Average Lifespan Of Cows
Environment, genetics, health, and maintenance are factors affecting the lifespan of cows. The average lifespan of a dairy cow is five years.
Cows And Their Global Popularity
Did you know that there are about 1.4 billion cattle in the entire world today? A huge percentage of that number is female and they are called cows.
Cows (Bos taurus) are from the Bovidae family, which comprise of hollow-horned ruminants like goats and sheep. A young female cattle is called heifer and when it matures, it is then called a cow.
Cows usually weigh 800 to 2,400 pounds and they naturally have horns. However, it is common to de-horn cows for practical reasons but some breeds are actually hornless.
It is said that the domestication of these popular livestock animals began 8,000 to 10,000 years ago. The aurochs, ancestor of cattle, used to free-range in Eurasia. Today, there are two forms of domesticated cows: with hump or zebu and without a hump. Moreover, the largest producers of cows are China, Brazil, and India.
Cows are grazers and primarily feed on vegetation such as grass and weeds. In order to chew on tough plants, cows are adorned with a huge mouth and special set of strong teeth.
How Useful Are Cows In The Farm?
Cows are probably the first animal that pops in your head when you think of livestock animals. They are popularized by the media in so many ways and it is often that you see them on TV or the Internet.
But cow's popularity is mainly due to its significant uses and benefits. First, the cow is a healthy source of milk and it is drawn from their large mammary glands. Second, they are also raised for their tasty meat. Other purposes of cows include sports and leather production.
Since they only eat vegetation, cows are very helpful in controlling the growth of weeds and grasses in the farm.
Further Reading on Raising Cows:
Ducks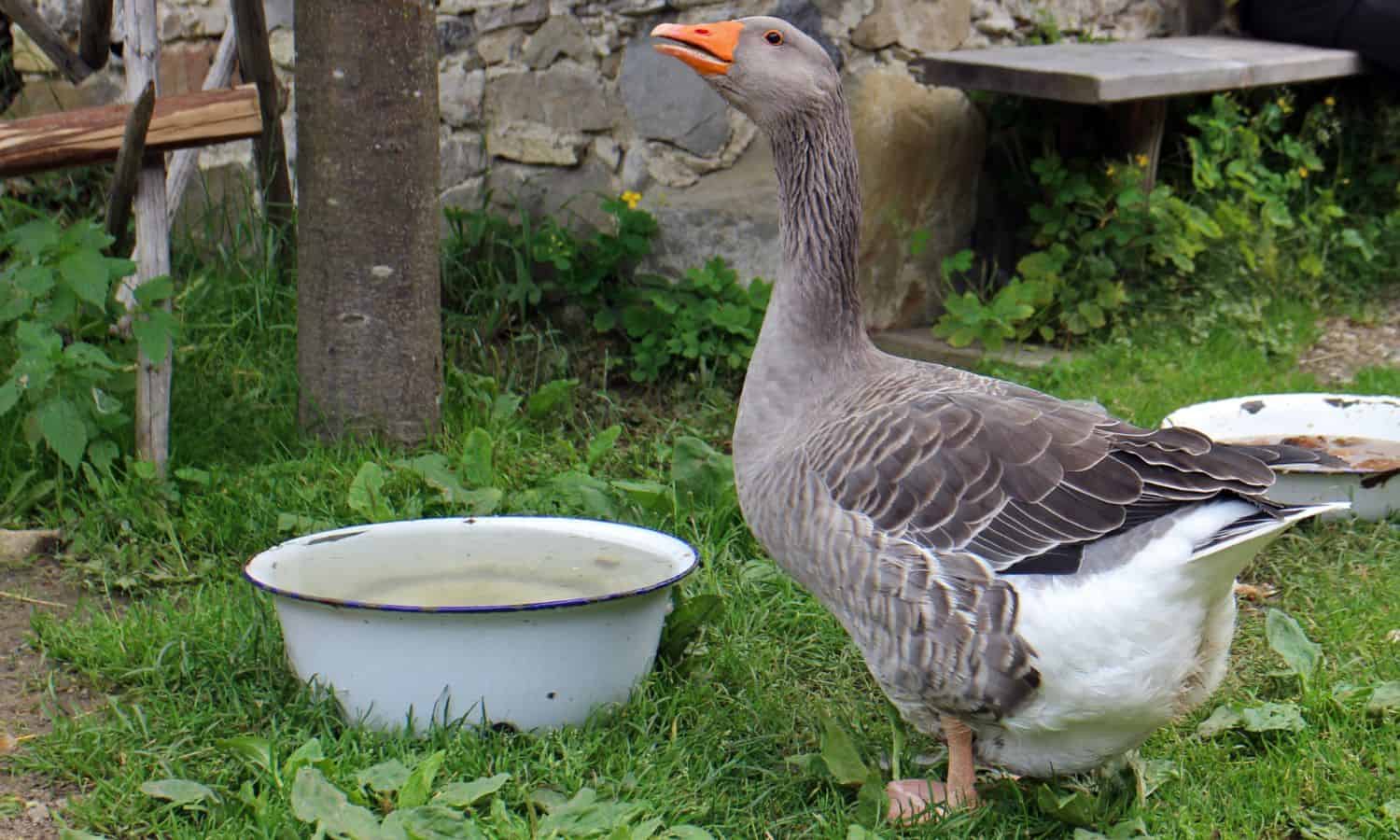 The Average Lifespan Of Ducks
Still depending on health, maintenance, breed, and environment, the average lifespan of ducks varies. Some ducks can live up to 20 years, while most domestic ducks usually live up to 10 years.
Ducks Are Unique Water Birds
Did you know that ducks are also called "waterfowl"? Also, did you know that they have ultra waterproof feathers? These are just a few of the many interesting traits of ducks.
All domestic ducks are said to have descended from the wild mallard (Anas platyrhynchos). The domestication of these water birds began around 2,000 to 3,000 years ago in China. By definition, ducks are relatively small, large-billed, and short-necked water birds.
There are three types or groups of ducks: (1) dabbling, (2) diving, and (3) perching ducks. The mallard, one of the most widely known game birds in the world, is basically a dabbling duck.
Usually found in locations with water forms, ducks are social animals who love being in large groups. Moreover, their feathers are ultra waterproof and even when they swim or dive underwater, the layer under the feathers will still stay dry.
How Useful Are Ducks In The Farm
Duck raising is not as lucrative as that of chicken. However, ducks are valuable farm animals. Most large flocks of ducks are being bred in the US, the Netherlands, and England.
Ducks are raised for their meat and eggs. Also, their feathers are used to produce luxurious pillows and quilts. In the US, the White Pekin breed is the most popularly raised duck because of its great egg and meat production.
Since ducks are omnivores, they usually eat aquatic plants, grass, seeds, insects, fish, fruit, and crustaceans. Their eating habits can also help in eliminating some pests and in controlling weed growth.
Further Reading on Raising Ducks:
Wild Turkey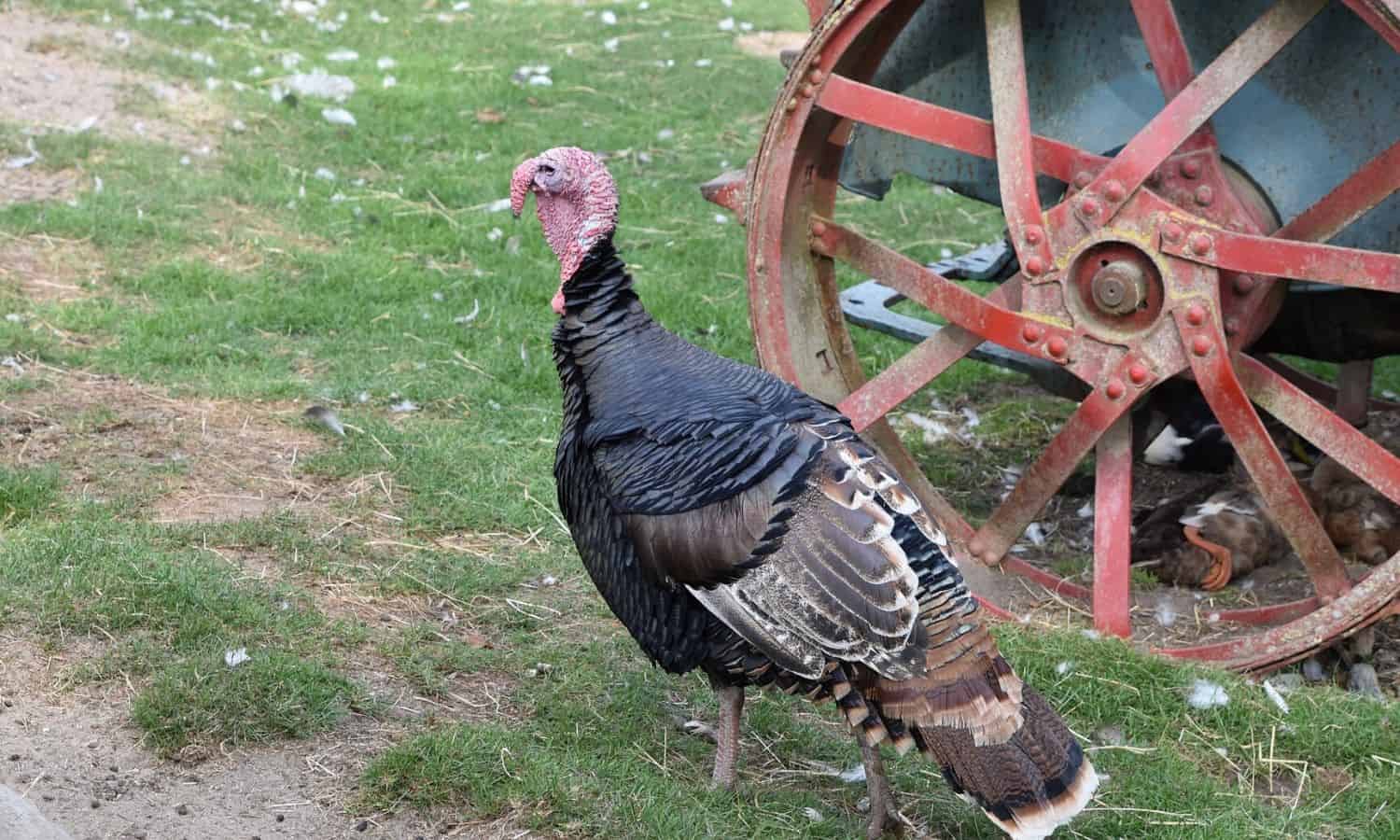 The Average Lifespan Of Wild Turkey
The average lifespan of wild turkeys is three to four years. The risk factors affecting the life expectancy of these useful birds are predators, diseases, and habitat.
A Short History Of Wild Turkeys
Did you know that turkeys are one of the largest birds in North America? Wild turkeys, with scientific name Meleagris gallopavo, were first cultivated around 800 BC in Central America. The main purpose back then was for meat consumption but later in 200 BC, turkeys were raised for their feathers as well.
Young female turkeys are called jennies and they become hens when they mature. Meanwhile, young male turkeys are called jakes and then later on become gobblers. Native to North America, these huge birds are present in every state in the US except for Alaska.
In 2017, it was recorded that there are about 7 million wild turkeys and 242 million domestic turkeys in the US. What's the difference between domestic and wild turkeys? Domestic turkeys are white and have unnatural huge breasts. Also, they can't fly. On the other hand, wild turkeys are smaller in size and they have darker meat. They can fly but not for long.
How Useful Are Turkeys In The Farm
Since wild turkeys are omnivores, they eat seeds, grains, berries, grapes, small fruits, insects, snakes, and lizards. On the farm, they can be very useful in controlling some pests and predators that may harm other farm animals.
Most importantly, turkeys are mainly raised to produce meat and eggs. Their meat is popularly served and consumed during holidays. Moreover, their eggs are bigger but taste like that of chicken. Another purpose of raising turkeys is to produce high-value feathers, which can be used for premium pillows and blankets.
Further Reading on Raising Wild Turkeys:
Geese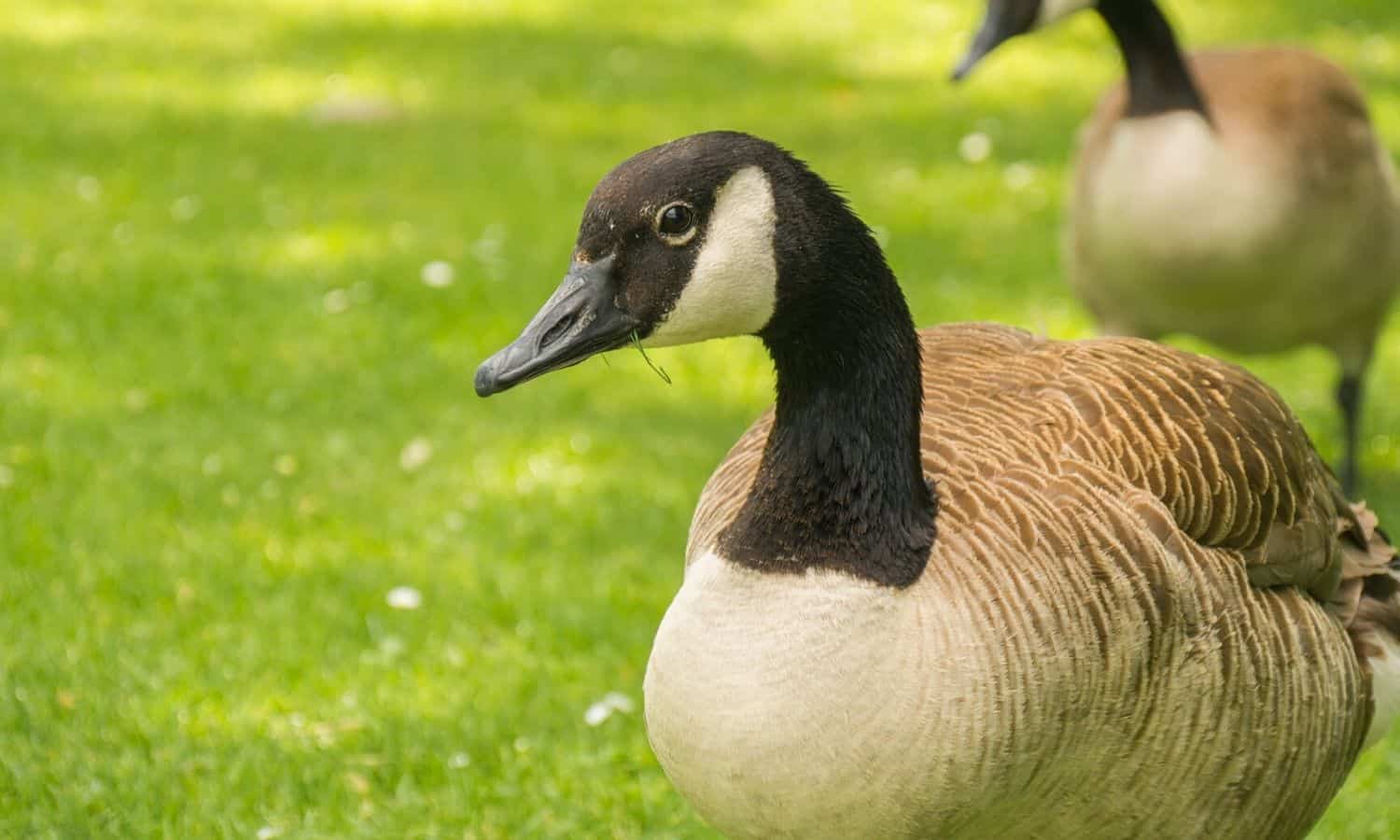 The Average Lifespan Of Goose
The average lifespan of geese is around 20 years or so. However, it still depends on their health, environment, genetics, and maintenance.
The Subtle Charm Of Goose
When the domestication of geese began over 6,000 years ago in China, many artists and writers were said to be charmed by the flair of this waterfowl. The Romans offered geese to goddess Juno and famous early authors wrote about goose farming and cuisine.
To date, there are around 60 goose breeds and majority of which are residing in Europe. Domestic geese today are said to have descended from the greylag goose (Anser anser) and the wild swan goose (Anser cygnoides).
Both female and male geese have the same coloration but females or hens are smaller than males or ganders. Here are their distinct appearance qualities: (a) neck is shorter than body, (b) bill is tapered at tip and humped at base, and (c) legs are forward making walking easier. It is said that both sexes gabble or honk loudly while flying or when sensing danger.
Fun Fact: Did you know that a goose is a hardy bird? It lives long by just eating vegetation and doesn't get easily infected by diseases.
How Useful Are Geese In The Farm
Hobby Farms featured ten reasons to raise geese in your farm. (1) Geese are helpful in controlling weeds and (2) they are like security alarms because of their loud honks. (3) Goose eggs are huge, delicious, and nutritious, and (4) its meat is considered special. (5) They are loyal and intelligent birds that are great companions. (6) Moreover, their downy feathers are soft and high value.
(7) Geese can guard smaller farm birds like chickens. (8) Also, when you take care of them since day 1, they will be loyal to you forever. (9) Another important reason to keep geese in your farm is they tend to live long. (10) Finally, they have this subtle charm of classic appearance, which adds value to your farm.
Further Reading on Raising Geese:
Conclusion
Knowing how long animals are expected to live is important so you are prepared for when it does happen. There shouldn't be many surprises.
Investing in livestock is costly, so you'll want to know all the details ahead of time.
I hope this article on the average lifespan of livestock animals helped you. You might also like our article on acre visuals so you can see how big an acre is for homesteading land expansion and such.