Looking for the best homesteading books? You're in the right place.
Whether you're a beginner just being introduced to the self-sufficient lifestyle, were born and raised farming on your families homestead, or even a pioneer forging the frontier in Alaska— these books will benefit you.
If you're a newer homesteader living off the land and want a book for beginners or are a Christian and want a traditional homesteading book, this guide will help.
These books give you a raw foundation of knowledge you'll need to know when on this diet. Let's start the list of the best self-sufficiency books.
Essentials and Basics of Homesteading
Most results come directly from the essentials and the basics in nearly any field. Homesteading and living off the land is no different. These books will help you master the fundamentals so you can reap the 80% of results for 20% of the homesteading skills.
1) The Essential Book of Homesteading
By Ashley English
To say this book is essential is an understatement. For the core essentials of homesteading from raising chickens to growing cucumbers, this book tells you how.
It also covers canning and preserving methods, recipes, and instructions.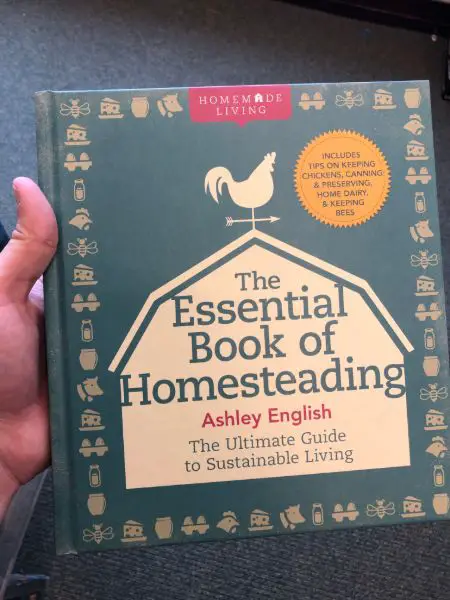 2) Backyard Homesteading
By Todd Brock
If you like the dummies books, the backyard homesteading book for dummies is a good reference to have. It covers all the basics of running a homestead in your backyard.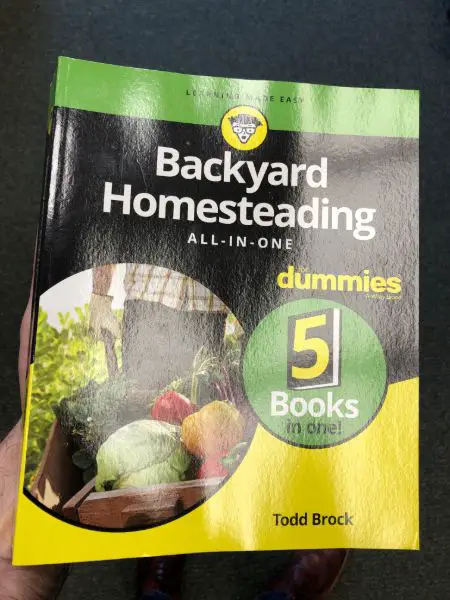 DIY Homesteading Projects
3) Backyard Homestead Book of Building Projects
By Spike Carlson
If you're still in the building phase of your homestead or if you want some more DIY projects to build, this is the book for you. Who are we kidding… homesteaders are always in the "building phase". This is the ultimate book for homesteading projects. It's a best seller for a reason. All of the projects are useful to build to make your homestead more self-sufficient all while developing your DIY skills.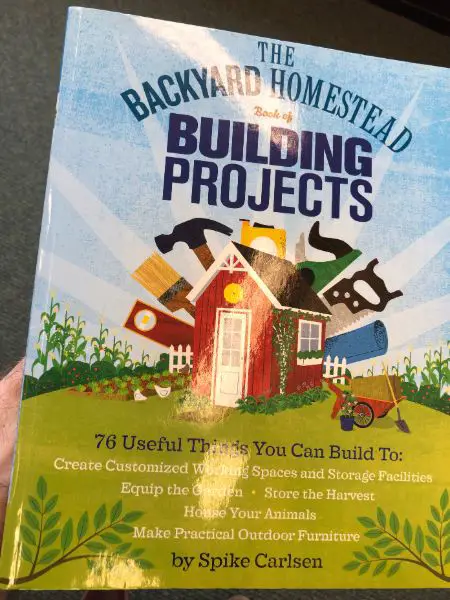 4) Family Homesteading: Ultimate Guide to Self-Sufficiency for the Whole Family
By Teri Page
This book is packed with wisdom on living a self-sufficient lifestyle with your family. This is one of the better urban homesteading books that help a lot with living with a family in a household. This is one of my favorite books because of the clear and simple instructions on how to do each task.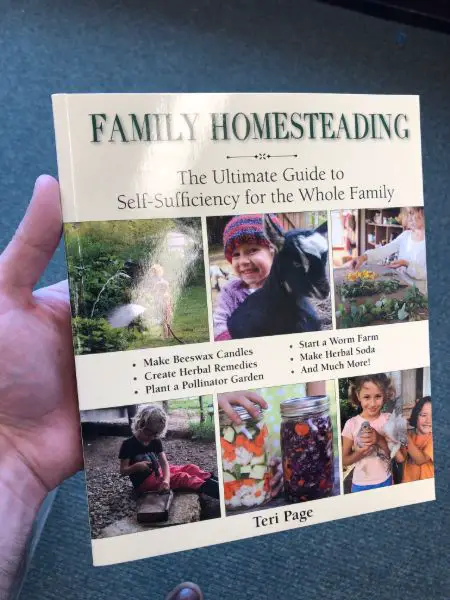 Cooking Recipes Books
We spend for what seems like our whole lives in the kitchen cooking. Since we grow all of our food, it takes even longer to prepare and cook our meals. The trade off for the extra effort and time is better health and longevity, not saying it's not worth it. With that being said, since we spend so much time in the kitchen, might as well get really good at cooking. Here are the best cooking and recipe books for living off the grid.
5) The Prairie Homestead Cookbook
By Jill Winger
For cooking off the land at a homestead, this is a must-read. It's a masterful work of art in the barbecue world. The Prairie Homestead Cookbook is a complete step-by-step guide on mastering the art of smoking meat. It's jam-packed with over 100 recipes to fulfill your every barbecue desire.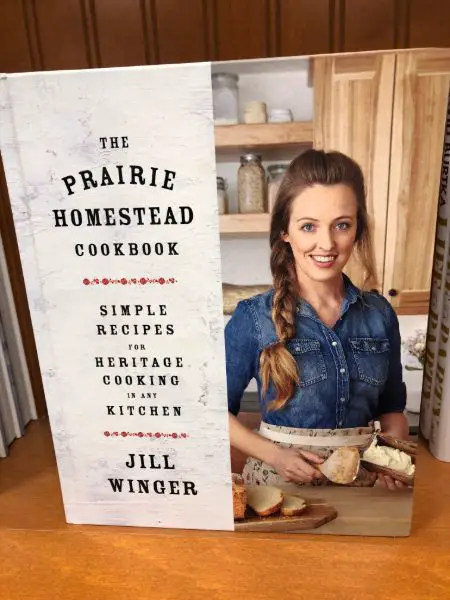 Canning and Preserving
Canning is one of the best ways to prepare a stockpile of survival food for when disaster strikes. Here are the best canning books that will make you believe you CAN do it.
6) Not Your Mama's Canning Book: Modern Canned Goods and What to Make with Them
By Rebecca Lindamoo
This book covers modern canning recipes and also tells you what to make them with.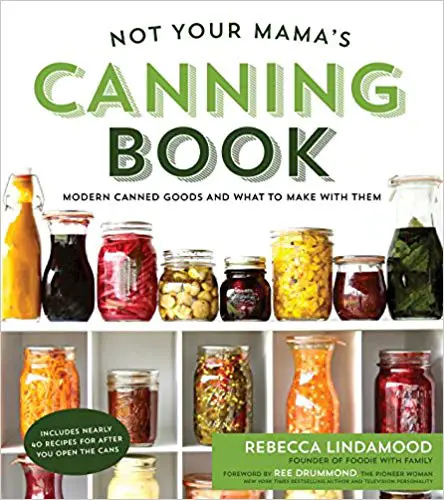 7) DIY Fermentation: Over 100 Step-By-Step Home Fermentation Recipes
By Katherine Green
This DIY guide on fermentation will show you over 100 fermentation recipes step-by-step.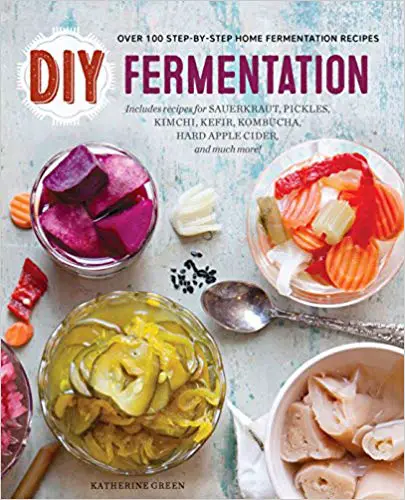 8) Can It & Ferment It: More Than 75 Satisfying Small-Batch Canning and Fermentation Recipes for the Whole Year
By Stephanie Thurow
This book covers not just canning, but how to ferment the recipe as well.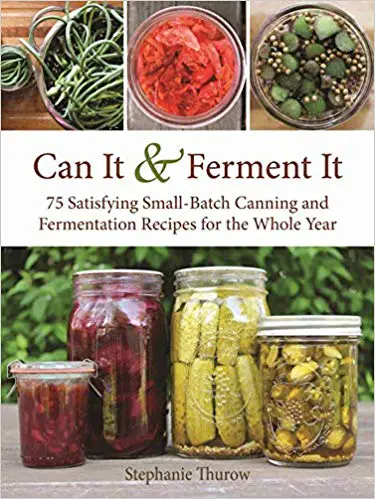 9) Canning and Preserving for Beginners: The Essential Canning Recipes and Canning Supplies Guide
By Rockridge Press
Canning and preserving are essential skills to master on a homestead.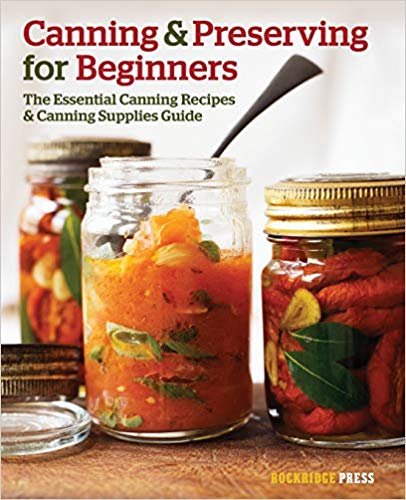 10) The Complete Guide to Pressure Canning: Everything You Need to Know to Can Meats, Vegetables, Meals in a Jar, and More
By Diane Devereaux
The Canning Diva made the complete guide to pressure canning.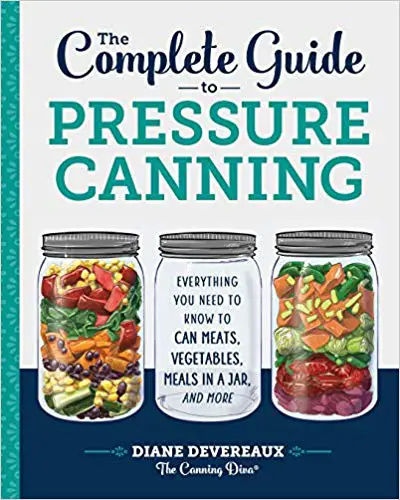 Ball Complete Book of Home Preserving
By Ball
Have a ball with the Ball Complete Book of Home Preserving. This book places an emphasis on the preserving foods at home area.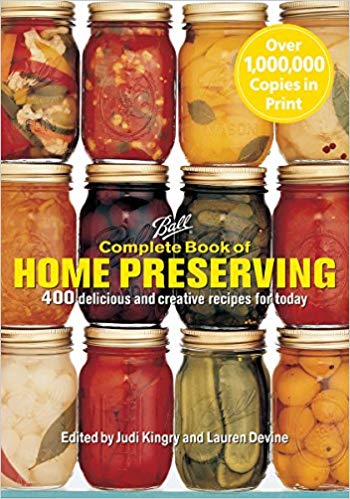 12) The Prepper's Canning Guide: Affordably Stockpile a Lifesaving Supply of Nutritious, Delicious, Shelf-Stable Foods
Daisy Luther
When it comes to preparing an emergency food stockpile via canning and preserving, this is the ultimate canning guide for preppers.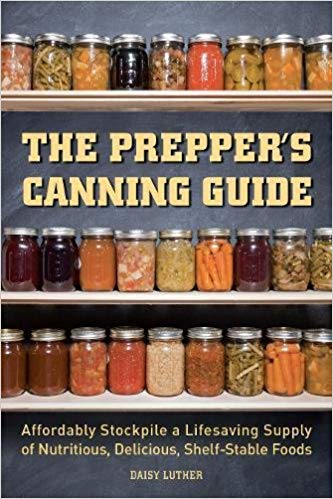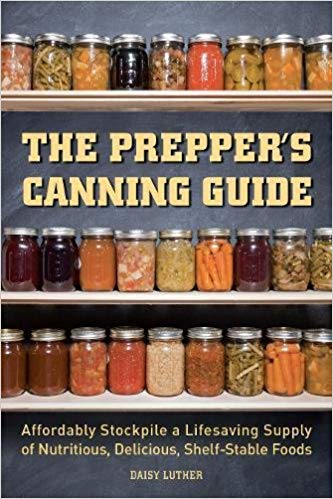 Farming and Gardening
Here are the best farming and gardening books.
13) The Mini Farming Bible: The Complete Guide to Self-Sufficiency on ¼ Acre
By Brett L. Markham
Farming and gardening are your two primary activities for food production. This book shows you how to produce maximum amounts of food on the smallest piece of land.
14) Country Wisdom & Know-How: Everything You Need to Know to Live Off the Land
By The Editors of Storey Publishing
This is the most detailed material you'll find on the subject of living in the country. It's jam-packed with 8,167 useful skills and step-by-step instructions. This is one of the classic homesteading books that nearly everyone gets at some point.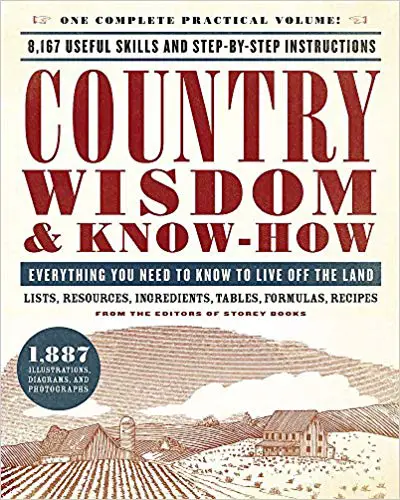 15) The Homesteading Handbook: A Back to Basics Guide to Growing Your Own Food, Canning, Keeping Chickens, Generating Your Own Energy, Crafting, Herbal Medicine, and More
By Abigail Gehring
Packed with over 300 recipes of wild game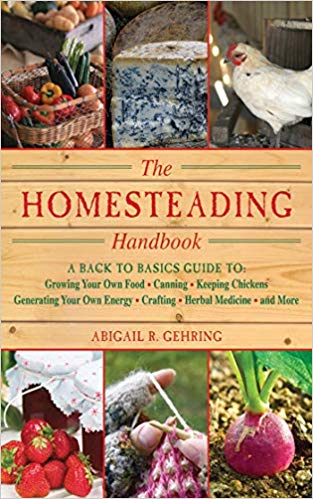 16) The Self-Sufficient Life and How to Live It: The Complete Back-to-Basics Guide
By John Seymour
As wild as the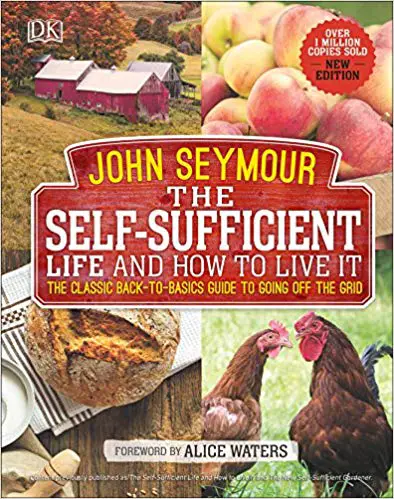 17) Homesteading: A Backyard Guide to Growing Your Own Food, Canning, Keeping Chickens, Generating Your Own Energy, Crafting, Herbal Medicine, and More
By Abigail R. Gehring
This is a dense text on backyard living. It was one of the old homesteading books but recently it has been updated and revised in it's second edition.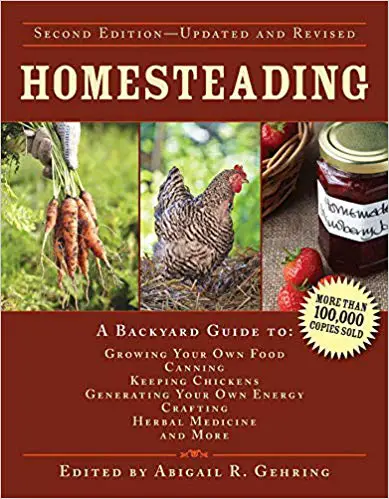 18) (Fiction) Aftermath
By Jim Rickards
If you're looking for a fiction homesteading book series on self-reliance, this is one of the best books on the subject. They are true survival stories that get your adrenaline pumping.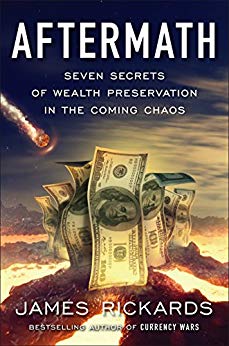 Ebooks
If you have kindle unlimited, you may be able to get free homesteading ebooks here.
How We Picked Them
I went over the ones I bought and read myself, the books I read in book stores, and book reviews online. Combined all of it into a simple ten book list and these are the best ones I've found. If you have any suggestions on better books or ones that you think we should add to the list, let us know.
Conclusion
There you have it. These are hands down the best books I've read on homesteading and living a more self-sufficient lifestyle.
Do you know any homesteading books that we should add to the list?